Quality Luxury Vinyl Flooring in Twin Falls, ID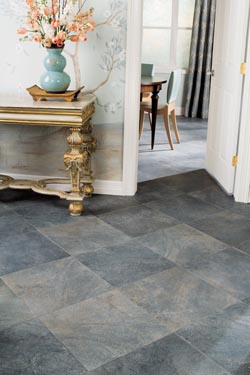 When you're ready to start looking for a cost-effective flooring material that's versatile and durable, visit Beams Flooring America to view our assortment of luxury vinyl flooring in Twin Falls, ID. We're proud to be recognized as the area's most recommended flooring showroom. Our dedication to excellent customer satisfaction is equaled only by our extensive flooring inventory.
As one of the industry's most respected manufacturers, we offer a full selection of luxury vinyl tile and have distinguished our showroom as the one that more residents prefer. When you talk to our friendly, experienced specialists, you'll discover why more property owners go with the luxury vinyl. There are so many benefits to vinyl flooring, which include versatile designs, comfort, and minimal maintenance.


Appealing Innovative Designs
Without a trained eye, it can be challenging to try and distinguish between the luxury vinyl tile and real hardwood or even tile floor. There is a presence of the beveled edges which adds to the realistic look of the product, and one of the features that makes it hard to distinguish from other types of medium.
You'll be able to choose from a variety of designs and colors to create a unique floor that sets your home apart from any other. The Mosaic and checkered patterns are very popular if you are looking for that contemporary look. Let us help you achieve the vision you have for your home flooring.
Another excellent choice for a unique look and design is luxury vinyl plank flooring. This style has also become popular due to its affordability, low-maintenance, and appeal. This type of flooring also has the capability of resembling a rich hardwood floor with our wood-look designs. Luxury tile can mimic things like varnish and stained hickory, oak, or other natural woods. You can also go in another direction and choose a look similar to ceramic tile, marble, or even slate. The possibilities are unlimited!


Upgrade Your Flooring with Our Luxury Vinyl
For all its versatility and variety, it's easy to determine that vinyl is one of the best-selling resilient flooring options available today. Our vinyl products mimic the natural color and appearance of real wood, stone, and ceramic without taxing your budget. You can start your home upgrade project today by stopping by our showroom for our exciting flooring options. With the variety of flooring choices you'll find at our store, your home will reflect your style and design for many years to come. Family and friends will envy that welcoming feeling they get when they visit you. Discover more about the luxury vinyl tile installation services we offer.



Contact our professional vinyl flooring company today when you're ready to start your luxury tile remodeling project. We proudly serve Twin Falls, ID, and the surrounding area.