Your Go To Resource for Luxury Vinyl Plank in Twin Falls, ID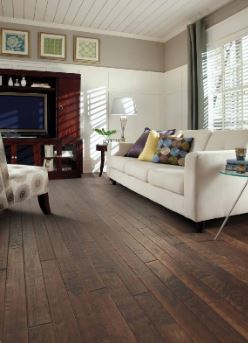 Are you considering new floors for your home? Do you want the look and luxury of wood, but without the potential for water damage? Beams Flooring America is the company to call for a beautiful solution to your flooring concerns. We offer luxury vinyl plank in Twin Falls, ID, to give you a fresh new option for your home.
Luxury vinyl can achieve the polished, timeless appeal of natural wood while remaining comfortable underfoot and providing superior water and spillage protection. Through the pressures of a busy home, our vinyl holds up and remains beautiful with easy cleaning and excellent performance for its price.
The Right Choice for High-Moisture Spaces
Vinyl flooring is completely waterproof. That advantage makes it a valuable addition to any room, but it is uniquely suited to spaces that frequently deal with water. Our vinyl offers beauty and protection in places like:
Bathrooms
Kitchens
Laundry Rooms
With the vinyl wood flooring available at our store, you can outfit any room in your home with the classic look of genuine wood while maintaining the long-term value of the space with a material that won't suffer extensive damage from spills, splashes, and leaks.
If your home already has wood floors in other areas, our vinyl planks are a perfect way to create cohesion and tie the entire aesthetic of your home together. Our flooring experts are on-hand to help you find the right color and grain to match existing wood features as closely as possible.
Versatile Luxury for Active Families
Vinyl flooring that looks like wood is far and away one of the best options available for families who have a lot going on but still want a luxurious look for their homes. Have you ever thought about upgrading your flooring, but been dissuaded by the presence of children or pets who aren't quite ready to be set loose on high-value flooring?
With our vinyl, you don't have to wait for a more beautiful space. In addition to being waterproof, it provides robust protection from pet accidents and mess-prone little ones. By choosing our planks, you safeguard the long-term value of your property while living in comfortable, stylish luxury.
No matter how busy the home, our wood-look vinyl flooring provides lasting refinement that elevates any room. Rely on our experts to help you select the ideal product for your space and ensure that you get a flawless buying experience.
Contact us to learn more about the beauty and versatility of luxury vinyl. We proudly serve Twin Falls and the surrounding areas.